1
« Last post by Barmution on February 18, 2019, 11:03:11 PM »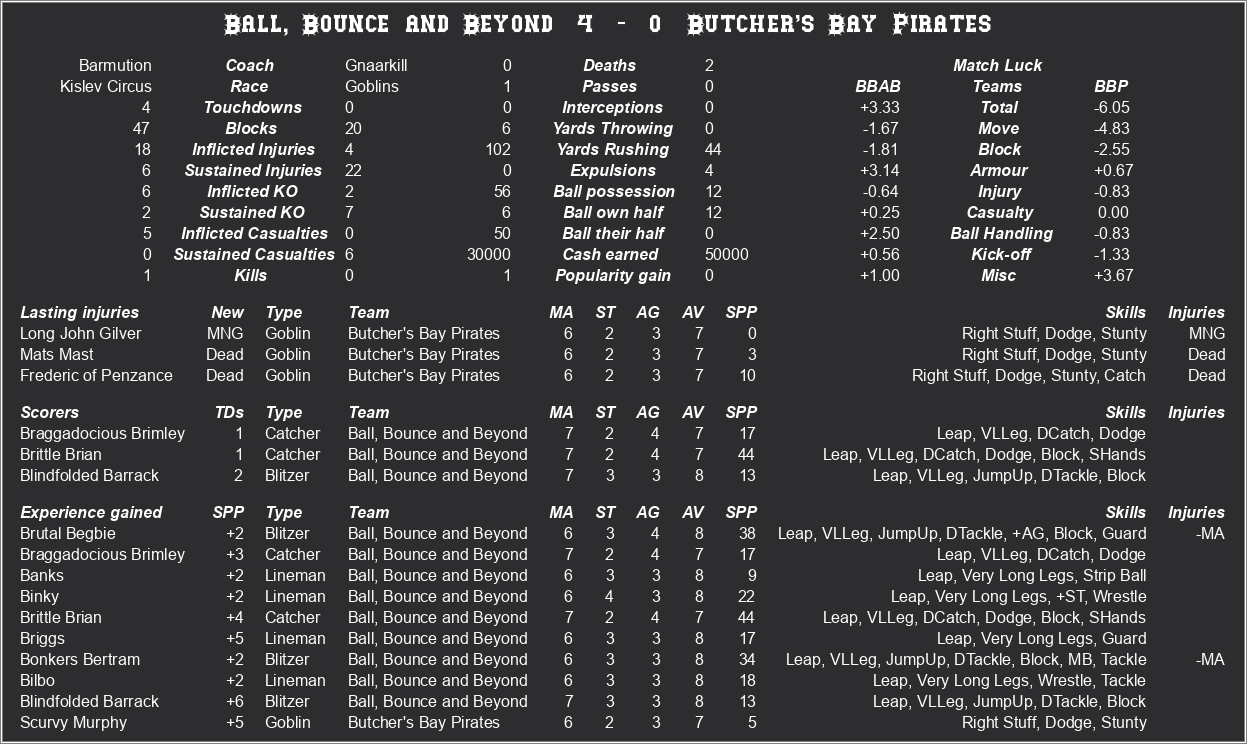 Gotta sleep now, more words coming.
WORDS!
Match started off with Kislev receiving and the gobbos wisely electing to field only the bomber from among their impressive array of weapons. There was a lot of back and forth up until turn 7 with the goblins being uncharacteristically sturdy, but that was soon to end: Tackle killed a Goblin dead just before the first TD of the match and it was as if the dam broke. Suddenly nothing went the goblins way and an attempt to score via throwing went horribly wrong as poor Frederic faceplanted himself out of his presumably miserable existence.
The 2nd half started with a perfect defense for the Kislev, rendering the double fanatic team pretty useless and eventually winding up costing the goblins a defensive touchdown as the out of position ball and chain wielders made it hard for the goblins to stop the leaping menaces. The removals started to stack up and Gnaar's Trolls, including Ripper, never really came into the match even w several 2d and 3d blocks. In the end there was too few goblins on the field to stop the Kislev from just bouncing around and stealing the ball at will, resulting in two more defensive TDs for the Kislev side.
Thanks for the match, Gnaar! Was more than a bit one sided but I think and hope we shared some fun moments in there

-Barm