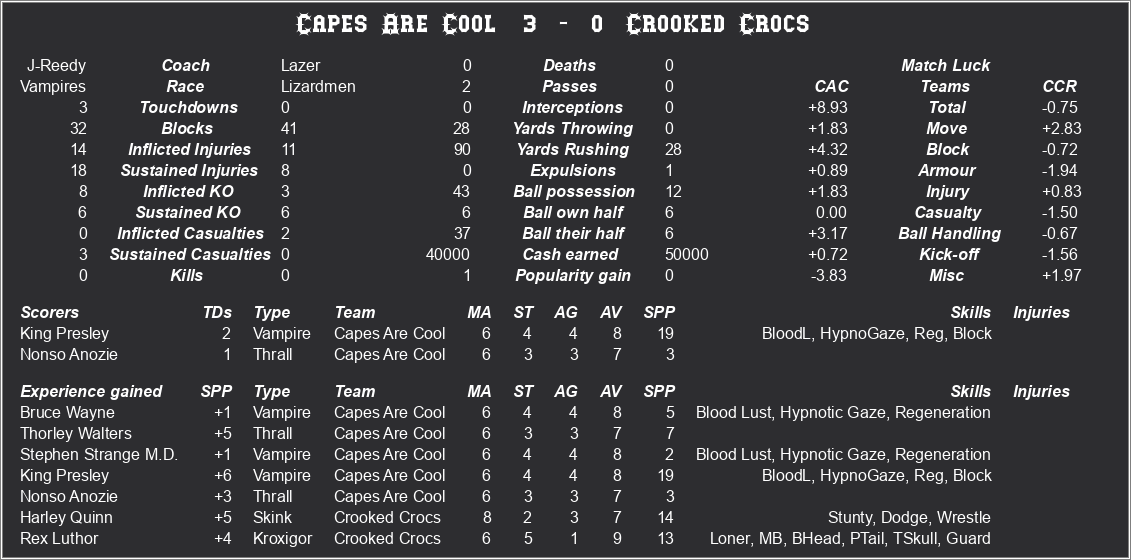 Caped ones finally put one into their win column as they play a lizard team short two sauruses and struggling with serious dublo-skullitis. Vamps on the other hand had developed a glorious blitzing play that allowed them to take the ball away on lizzies 1st drive and score shortly.
Not much for Lars to do here, so many skulls on his dice rolls that even my constant bloodlusts that led to two injuries and another pair of KOs couldn't stop mr. Presley from rock'n and rolling into the endzone twice. Better luck in future, Lars!
Edit: Match report doesn't want to show for some reason, let's see if time will fix it. 3-0 for vamps.